Since 1992 Collectorpro has been providing high quality software to the appraising and art industries
Consistent and professional appraisal reports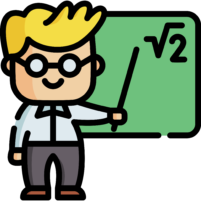 Training tailored to your schedule and needs
Why Collectorpro software?
For over 30 years Collectorpro software has been providing software and expertise to the personal property appraising industry.
Our software makes creating and updating appraisal report for your valued clients fast and easy.
We always have your back for technical support, training, software updates and more.  The fact that this is all we do and our years of experience in this industry has allowed us to create valuable relationships and expertise unlike many software vendors.
See the results for yourself
Many times, I have clients that need an appraisal of thousands, or tens of thousands of items.  Collectorpro Software allows me to utilize multiple data gathering methods and resources and complete the initial inventory in much less time than other methods.  Features such as bar code identification and scanning really expedite the data gathering process.  The report creation features tale away most of the non-billable tasks and allow my company to be much more profitable.  Collectorpro Software support is readily available with the expertise needed to assist with technical questions and support.  I could not run my business without Collectorpro!
I love when I receive and appraisal report from one of Collectorpro Software's appraisers.  The reports are always consistent and provide the detail I need to complete my estate work for my clients.  Prior to engaging with an appraiser I request a sample of the report I will receive and can easily recognize reports created with Collectorpro Software.
I have been using Collectorpro software to create my valued clients appraisal reports for over 10 years  Using Collectorpro software has increased my production (billable) time by over 50%.  Updating previous appraisal reports is fast and easy which my client's love.  My expertise is appraising fine art and Collectorpro allows me to create reports quickly and easily.  I will never go back to my word processor and spreadsheets.
Over 10 years ago, I considered leaving the profession due to the return on work effort.  I then found Collectorpro software and it is so much more efficient than using my word processor that I decided to stay in the profession.  I have grown my business and revenue three-fold since starting to use Collectorpro software.  Highly recommended to any personal property appraiser